Applewood Plumbing helps provide sanitary bathrooms in Nepal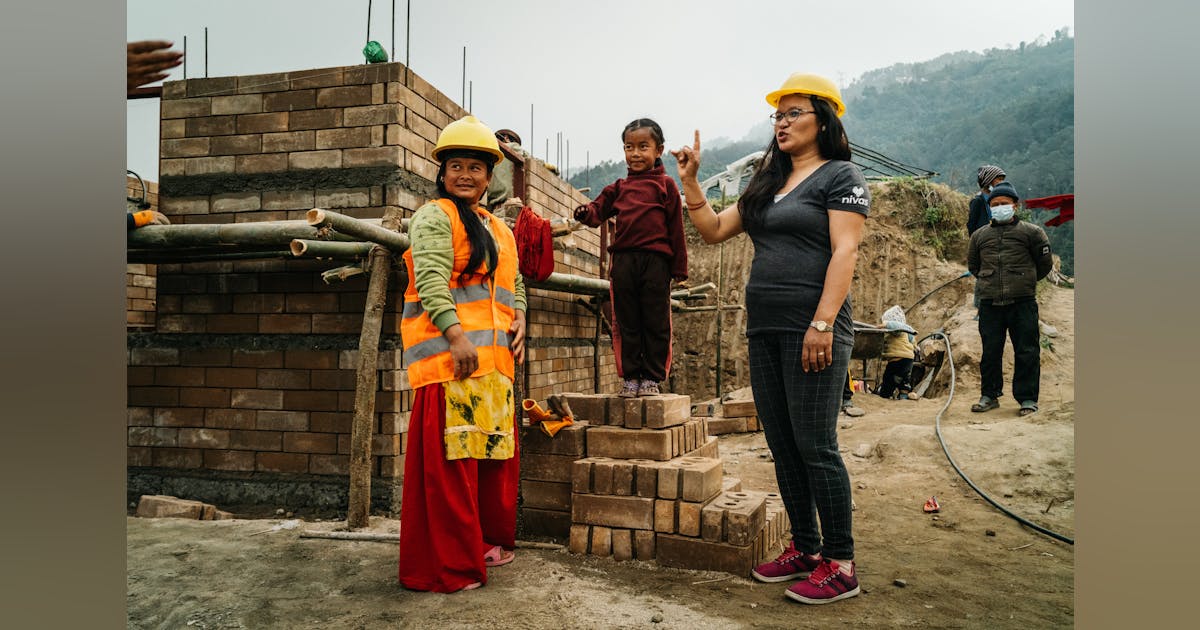 Expanding far beyond the communities it has served for nearly 50 years in Denver, Boulder and Longmont, Applewood Plumbing Heating & Electric is making sanitary bathrooms a reality for rural families in Nepal.
"This is our first effort to provide support beyond Colorado," said Josh Ward, owner of Applewood Plumbing Heating & Electric. "Here, we take it for granted to have a clean and accessible bathroom. In these rural areas of Nepal, many lack such facilities and we can help change that.
NIVA

The privileged partnership with NIVA, a local Denver nonprofit, will provide 12 families with a sanitary bathroom next year. The program, which helps marginalized single-parent families find safe housing and improve their standard of living, uses local workers to build safe and secure bathrooms. Access to such facilities has a significant effect on the overall health and safety of the family. NIVAS is a Nepali word meaning house, which fits perfectly with the organization's mission to help meet the many housing needs in rural areas of Nepal.
"It is exciting for our organization to work with our new business partners," said Lindsey Kruger, Founder of NIVAS. "In the case of Applewood, they are on a higher level of understanding of what the plumbing side of things means and it is a company that has family and community ties, which is in perfect sync with our program. "
Starting in the fall, Applewood will cover the cost of the bathrooms included in these safe house builds.
Annual house party

Applewood will also be sponsoring NIVAS' upcoming "House Party" fundraising event at Woodie Fisher in downtown Denver on September 29, 2022. The annual event has a goal of raising $80,000 this year to help provide the following building disaster-resistant homes for single mothers, training more than 40 local artisans in resilient construction, training more than 70 women with vocational skills, infusing new home-based businesses with start-up capital, and supporting approximately 30 people to get out of homelessness. The evening will include a live and silent auction, creative entertainment and a menu selected by chef Franco Ruiz. Tickets are $75 or $280/4; more information can be found at 2022 Annual House Party Event.
Make the difference

The need for safe and functional homes is immense in many parts of Nepal, where 24% of households still lack access to basic sanitation, according to NIVAS. According to the World Health Organization, poor sanitation is considered a very important risk factor for death worldwide. Without private household sanitation, women and girls are vulnerable when they leave home at night.
"We can make a difference in the overall quality of health," Ward said. "These are the types of projects that we can embrace as an entire company. We are fortunate that Denver has such an organization that we can support to bring about real positive change for others.
Applewood's partnership will help families of single women with children under 17 living in multidimensional poverty gain access to safe shelter and other resources. The families work alongside local contractors to build the bathrooms, which are constructed of stone, concrete and steel. NIVAS has been working to provide resources for safe housing since 2013.
To learn more about Applewood's community efforts, visit www.ApplewoodFixIt.com.